Wilderness Therapy – Life Engineering
Training you in Wilderness Therapeutic Approaches and Interventions
Training you to help others to…
Re-awaken Their Human Potential

eQe is an Approved NCFE and CACHE Training Centre
Accredited Training Centre: 9000398
Our Training and Interventions
Our training equips you when working:
 – With adults (over 24 years)
 – With children and young adults (aged 4 to 24 years)
Working with Adults or Children – Our Advanced Certificate-Level Training and Qualification (Level 3) is designed for both adult and children's workers, to design and implement your own Wilderness Therapeutic Interventions, and measure impact.
Working with Children and Young Adults Only – Our Level 2 Award Training and Qualification and portfolio of Wilderness Therapeutic Interventions are tried and tested since 2010, and designed exclusively for implementation by trained school staff. All of our Interventions are Impact Assessed, showing on average 88% of participants reduce their Total Difficulties Scores and 95.5% improve their Pro Social Scores.
These are accredited qualifications. All of our Wilderness Therapeutic Training is independently accredited by the NCFE / CACHE on the Customised Qualifications framework.
If you are working with children- We work with children with a broad range of issues, ranging from mainstream children with everyday basic social and emotional issues, low confidence and low self-esteem, through to children with deeper issues, behavioural issues, and additional identified and diagnosed issues like ASD, ADHD, MLD / SLD.  Our training is explicitly therapeutic, targeting identified children.  Designed to actively and explicitly enhance mental health and wellbeing, and to boost personal development.
Targeted Intervention Training and Accredited Qualification
Exclusively for school staff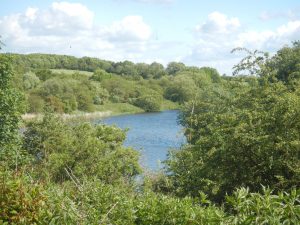 Advanced Qualification for all adult or children's workers, including healthcare professionals, school staff, therapists, counsellors and outdoor practitioners
COST £970 – payment options available – find out more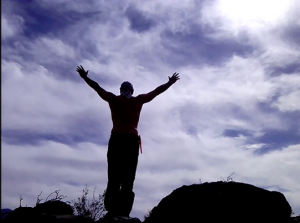 This is multi-disciplinary training covering all required skills for running Wilderness Therapeutic Interventions and assessing impact, including:
Bushcraft and Outdoor Skills
Therapeutic Group Management Outdoors
Therapeutic Approaches, Activities, Application and Best Practice
Wilderness Therapy and Rites of Passage
Age / Ability / Issue Appropriate Targeting
Change and Transition Management
Design, Structure and Implementation of Wilderness Therapeutic Interventions
eQe 4-Dimensions Therapeutic Impact Assessment Approaches and Reporting
Personal Visions…
"By the end of the day, the whole group had identified their own personal visions and desires for the year ahead; worked through group and team visions, fears and concerns that were now in the open for management to take away and consider; and they had agreed a single primary vision and achieved a corporate sense of mission for the year ahead."
Clarity & Focus…
"A very rewarding day for the participants. …It had achieved clarity and focus."
Creative Problem Solving…
"I led a Creative Problem Solving session with the Senior Leadership Team and it was very productive – thanks again for such a great course!"
Positive, authentic…
"I have to admit there are people who will always stay in your mind as nice, positive, authentic…  and Robin is definitely one of them.  Cheers from Germany, Thomas Heckmann, Senior Solutions Consultant, ServiceMax"
Wild Crew
"If it had not been for WILD CREW I don't think that we would have been able to keep xx on roll" – Cardinal Langley High School
Wild Crew Training
Wild Crew is the best training I've done since qualifying as a teacher 10 years ago – Class Teacher, Wythenshawe.
It's amazing…
It's amazing to see year 6's really playing and just being children – Sendco, Wythenshawe
Being outdoors
The impact of being outdoors in woodland was so powerful – our young people gained lots of resilience from just realising they could manage as well as achieve – TA, Manchester Hospital School.
Want to find out more? Contact us using the form below...